In the become a blogger article series, I told you the best way to start a blog is using WordPress. WordPress is an open-source and free script and, In my opinion, the best one to start a blog. In this article, I'm going to talk about how to install WordPress. First, you need a host and a domain name. You can buy your domain from GoDaddy and your host from DigitalOcean. There are also other good websites and some free websites such as x10Hosting and Free Hosting that you can start with. The WordPress installation is a little different according to your host. In this article, I will tell you how to install WordPress on cPanel.
How to Install WordPress on cPanel
Installing WordPress on cPanel is very easy. You have to follow some easy steps. First, you have to create a database and after that, install WordPress on cPanel. Initially, it is about just three major tasks:
Create a database
Download WordPress from its website
Install WordPress on cPanel
Through some easy steps, you can complete these three major tasks. Follow the following steps to install WordPress on your cPanel successfully.
1. Create a Database and Username
To accomplish this, use cPanel's MySQL Database Wizard. Find this tool under the Database heading.

1. The first step is to create a Database. Name your database. Your hosting account name will prepend it.
2. Remember your database name. You will need it later.
3. Click Next Step to create the database.
Create Database Users
Next, the wizard will prompt you to create a database user.
1. Enter a username (seven characters maximum) and a password. Ideally, you want the strength meter to turn green and read Very Strong, indicating that the password is bulletproof. Your hosting account name will prepend the username.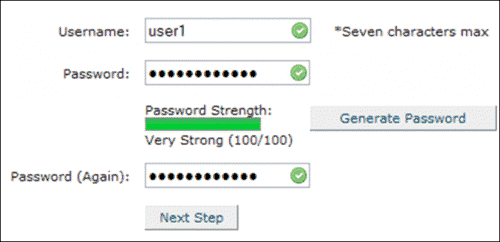 Assign User to Database and Assign Permissions
The newly created user doesn't have access to the database.
1. Find the Add User To Database section of the page.
2. Under the User drop-down menu, select your newly created user.
3. Choose your newly created database under the Database drop-down menu and click Add.
4. The next step would be to assign database privileges. For the initial database user, select the All Privileges checkbox.
5. Click Make Changes to assign privileges to the user.
6. To verify, go back and scroll down to view current databases. Again, there should be a database and a privileged user assigned to the database.
2. Download WordPress
To install WordPress on cPanel, you need to download WordPress from the official WordPress website.

3. Install WordPress on cPanel
Upload the WordPress zip file into your cPanel from the "file manager" section and after that, unzip it. Type the address of the directory that WordPress uploaded there in your browser and press enter. Now perform a few more actions to complete the WordPress installation on localhost. Select language and click "Continue. "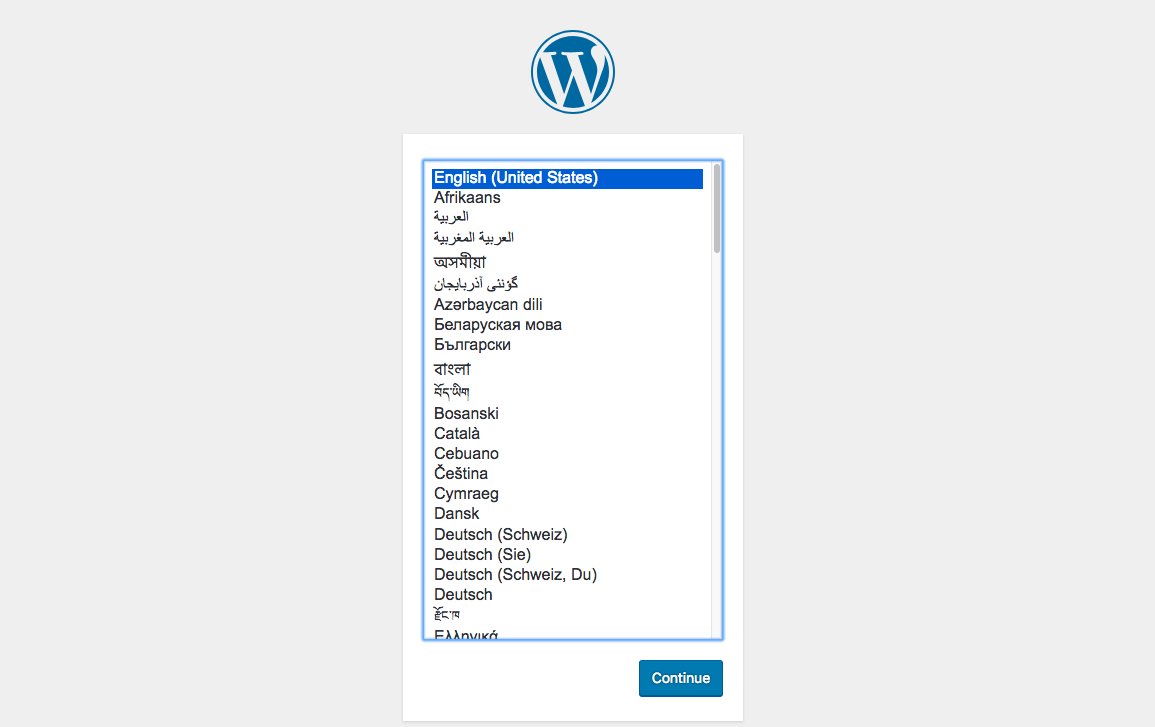 Click on the "Let's go!" button on the following page.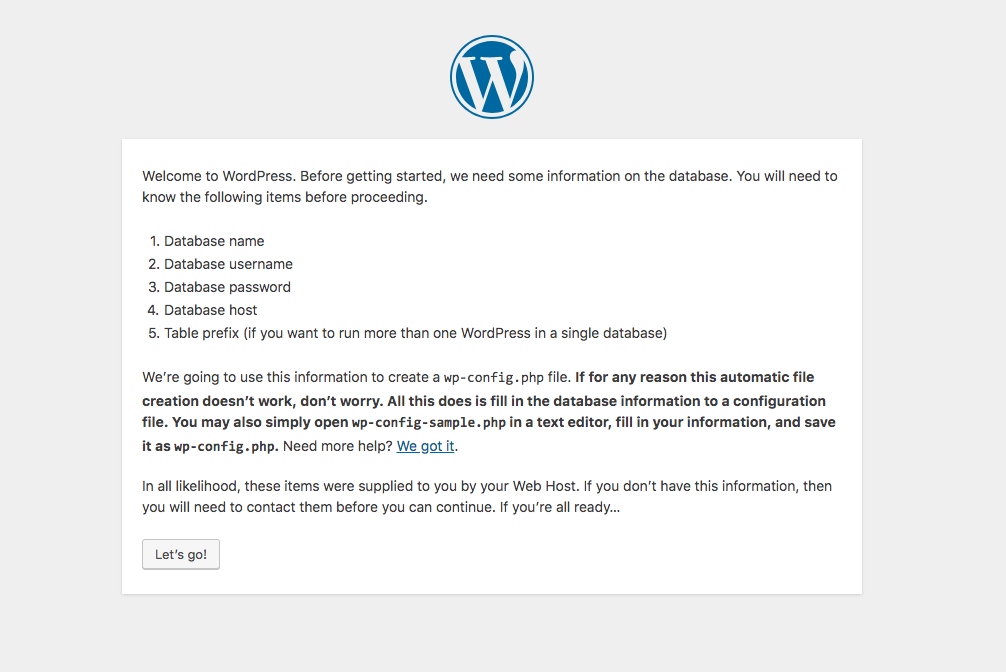 Give all Required Information
This page requires "Database Name," "Username," and "password" (the database and user you've created earlier in Step 1).
Hit the "Submit" button at the bottom and click "Run the installation" on the very next page.

Complete WordPress Installation with Admin Information
Give your site a title, username, password, and email address. Finally, hit the "Install WordPress" button at the bottom.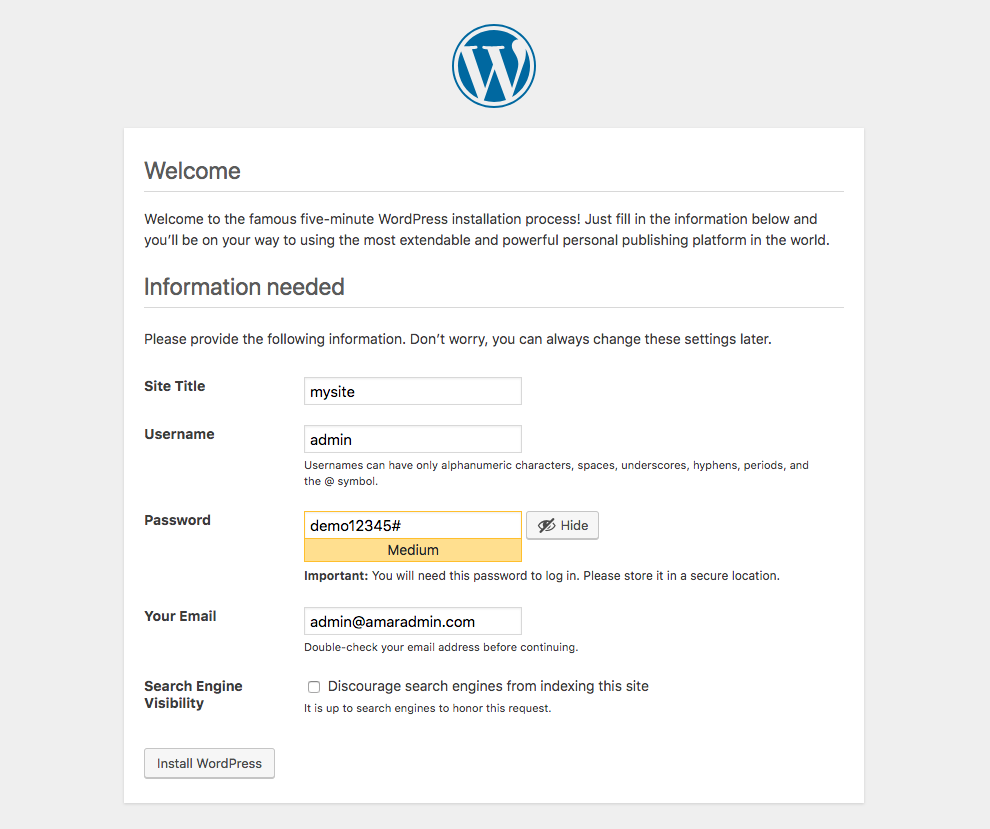 You have successfully installed WordPress on your computer. Log into your locally hosted WordPress site now.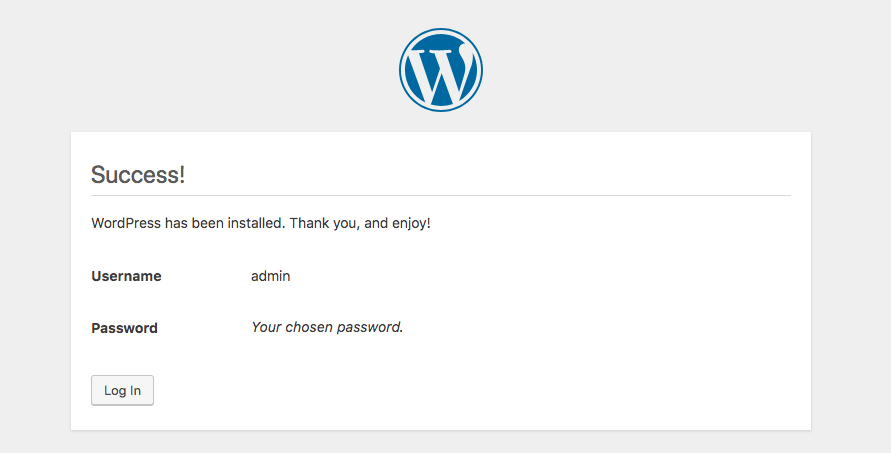 If you have followed all the steps above, now you have your WordPress website ready. You can also find other articles on how to install WordPress here.